Shelter In-Place
Granular employment and neighborhood development with an eye toward self-sufficiency and family integrity expressed through the unity of one's surroundings as befits the conditions at hand.
Relaxed zoning and code enforcement sufficient to bring together a faster and safer living space — one jump at a time.
It's in plain sight. America has a perfect balance of degraded property and shameful, shut-out impoverished. A first-world country can save its economy and wash up its street with zero homeless, all by paying attention to their humanity.
We can either have typhus, or total sanity. There is no choice at hand.
Purchase a post card and write your rep. Say you are up to your neck of their doing nothing in your place. Check here.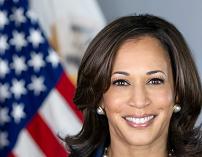 This prosperous nation can have zero uninhabited and vanishing decay; long-since forgotten animosity; and a bright light of the envy of the world. We're ready to go.
Visit sulsip.com and buy into your share with a $5,000 investment. You can sell it for ten times that when the job's done — or leave it to those who will appreciate your sense of planning with their jobs, families, and hope for a prosperous future.


The Organization
To Make Things Whole

The domain is free; the job isn't.